Description 详情
Weight 重量 : 500gm per packet
Benefits 益处 :
Boosting cardiovascular health & Improving vision health
利于心血管健康以及提高视力
Notice 注意 :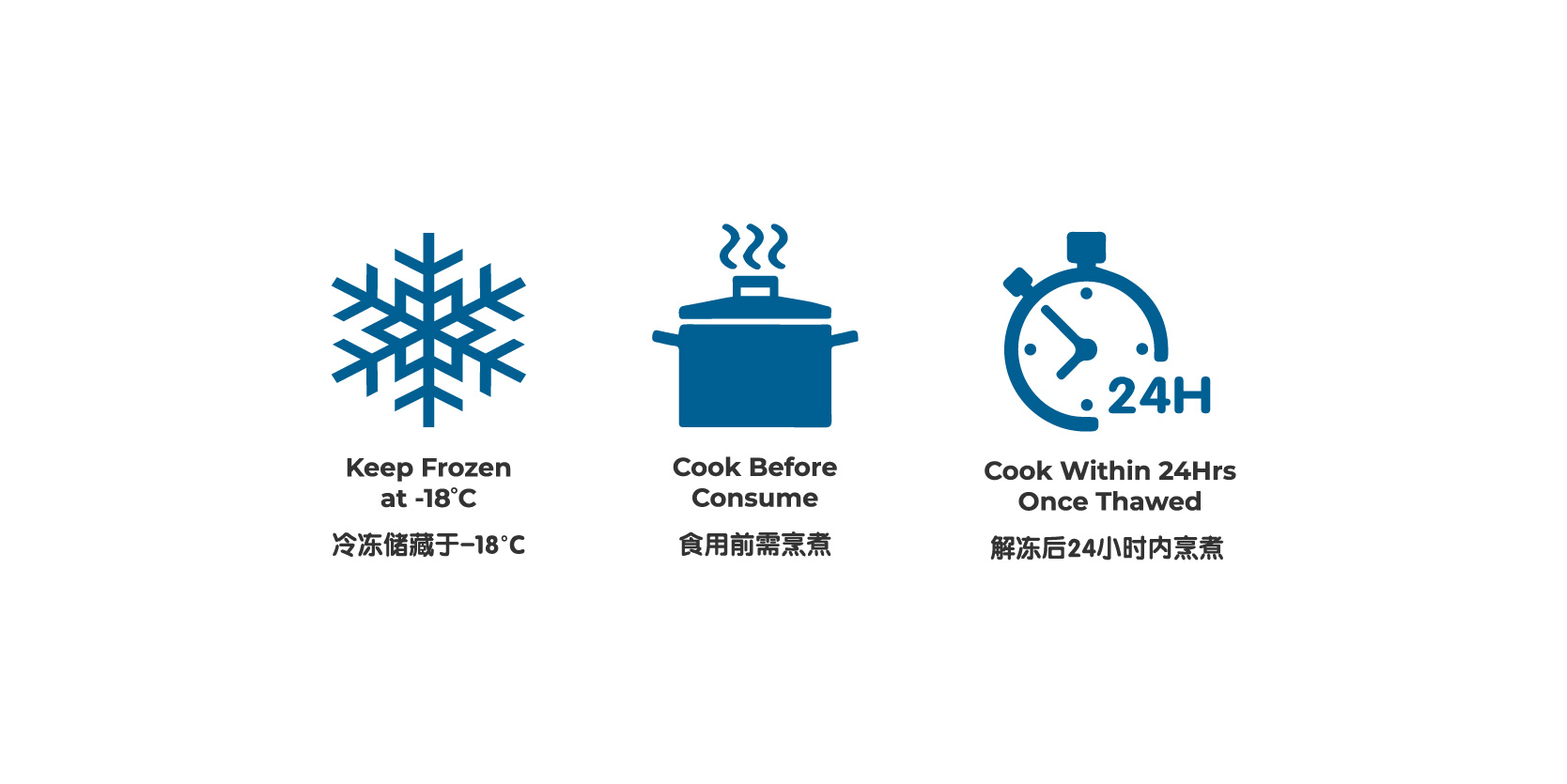 Serving Suggestion 建议烹调法
Pan-fried Belt Fish 香煎带鱼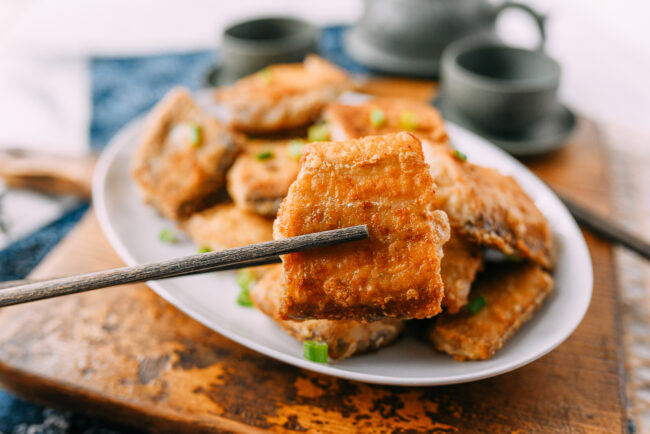 Ingredients 材料 :
500g belt fish / 500克 带鱼
2 teaspoon salt / 2茶匙 盐
2 tablespoons shaoxing wine / 2汤匙 绍兴酒
1 table spoon ginger, shredded / 1汤匙 姜丝
3 tablespoons all purpose flour / 3汤匙 面粉
oil / 食油
1 tablespoon chopped scallions / 1汤匙 青葱切碎
Instruction 做法 :
Rinse and pat dry the fish after thawed.
In a bowl, put in the fish and sprinkle salt evenly then add the shaoxing wine and ginger. Marinate for 3hrs.
Remove all the ginger pieces from the fish after marinated.
Now fry the fish. Coat the fish in flour, shake off the excess.
Heat a frying pan over medium heat. Add 3 tablespoon of oil, arrange the fish evenly. Pan fry them until golden brown on both sides, takes about 10 mins.
Garnish with chopped scallions and serve.
解冻后,沥干以及拍干鱼片多余的水分。
带鱼放入碗中,均匀的撒上盐巴,之后加入绍兴酒以及姜丝。腌制3小时。
腌制好后,去除姜丝。
准备煎鱼。将带鱼均匀的裹上面粉,拍开多余的面粉。
平底锅中火热锅至冒烟,放入3汤匙食油,带鱼平铺在锅中。香煎约10分钟至两面金黄。
最后撒上青葱即可上桌。
Source : https://thewoksoflife.com/pan-fried-belt-fish/