Description 详情
We use only high quality beef for slicing. Not only perfect for Shabu-shabu , but also for stir fry and etc.
涮涮肉都是采用精心挑选的优质牛肉,速冻后切成薄片。除了适合当作火锅涮肉外,也适合爆炒等多种烹调法。
Weight 重量 : 200gm +/-
Notice 注意 :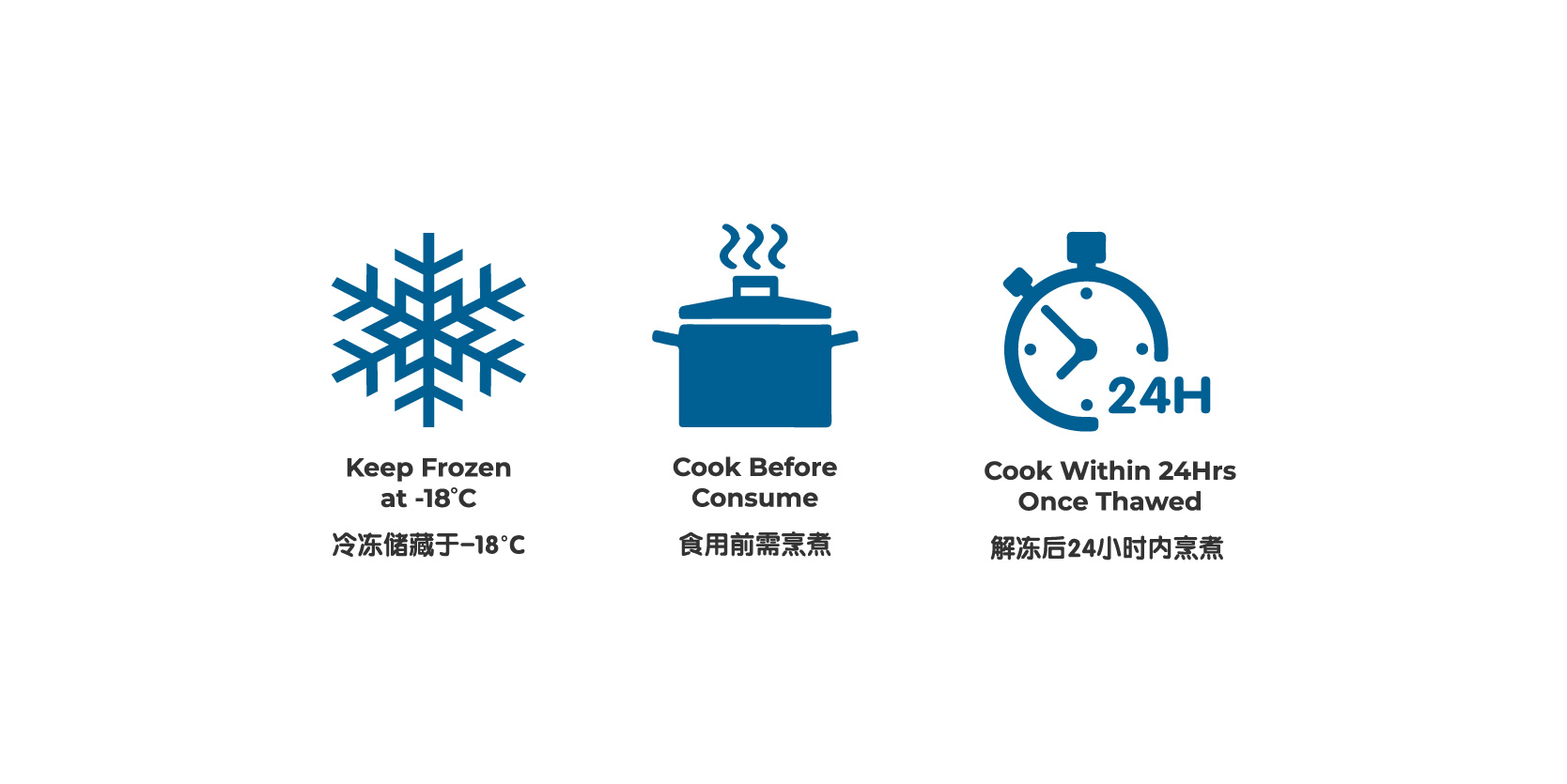 Serving Suggestion 建议烹调法
Pan-Fried Marinated Beef Sliced 酱烧牛肉片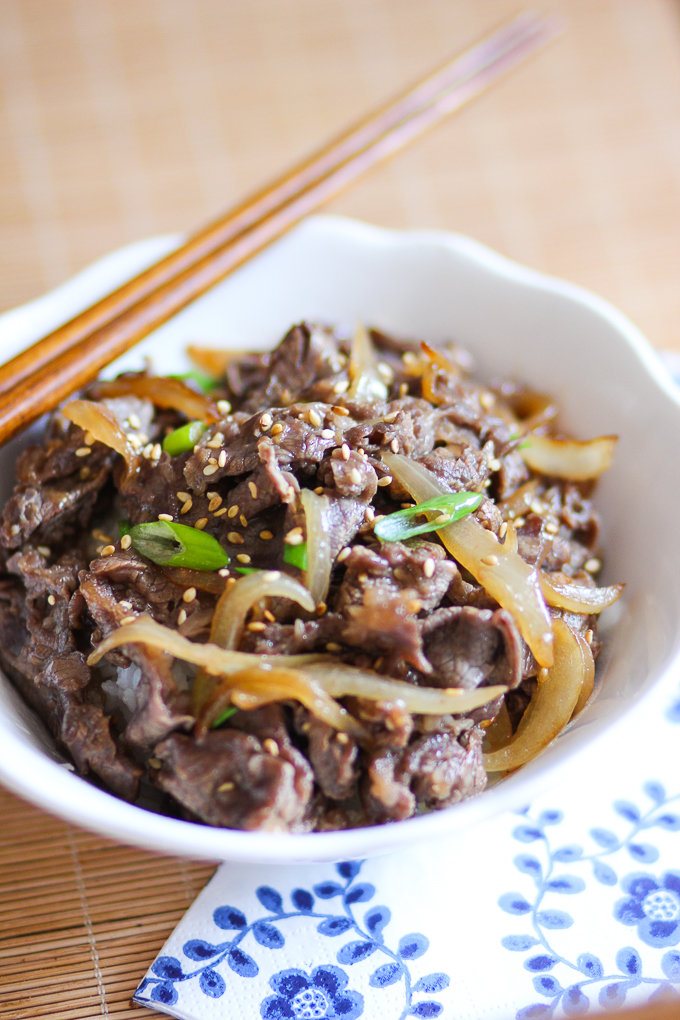 Ingredients 材料 :
200-250g Snowflake Beef Shabu-Shabu / 200克 雪花涮涮牛

1/4 onion,cut into shreds / 1/4 洋葱,切丝

1 tablespoon oil / 1 汤匙 食油

1 stalk scallion, chopped / 1株 青葱,切碎
Marination 腌料 :
2 tablespoons soy sauce / 2汤匙 酱油

1 tablespoon mirin / 1汤匙 味霖

1 tablespoon sugar / 1汤匙 糖

1 tablespoon grated ginger / 1汤匙 姜末

1 teaspoon potato starch / 1茶匙 薯粉

2 tablespoons water / 2汤匙 清水

1 tablespoon sesame oil / 1汤匙 麻油
Instruction 做法 :
In a bowl, whisk together soy sauce, mirin, sugar and grated ginger, set aside.

Put the snowflake beef shabu-shabu into a medium ziploc bag and pour the sauce mixture over the beef in the bag, gently squeeze the bag to mix the sauce well with the shabu-shabu.

Seal and place the bag in the fridge, marinate for at least 30mins.

Heat oil in a pan over low heat until shimmering, add in the onion and sauté about 5mins or until soft and lightly browned.

While the onion is being cooked, transfer the beef into a large mix bowl. Mix potato starch with water and pour the starch water and sesame oil over the beef, gently rub the beef to make sure it is well coated,

Add the marinated beef into the pan on top of the sautéed onion first, then spread it out evenly over the pan with a pair of chopsticks and let cook for 4-5mins until cooked though, stirring occasionally.

Sprinkle with chopped scallion and continue cooking for 30 seconds.

Transfer to a plate to serve with rice.
将腌料所需的酱油,味霖,糖以及姜末混合在碗里,搅拌均匀备用。

酱雪花涮涮牛放入密封袋,倒入调好的腌料,均匀的将腌料用挤压的方式覆盖到所有涮涮牛上。

将袋子密封好后放入冰箱腌制至少30分钟。

平底锅小火热油至冒泡,放入洋葱丝,翻炒约5分钟或至上色。

同时,取出腌制好的涮涮牛,倒入碗里。将薯粉与清水混合,再连同芝麻油倒入装有涮涮牛的碗里,均匀抹在牛肉上。

把腌制好的牛肉放到炒好的洋葱上,用筷子均匀的铺开后焖煮4-5分钟至全熟。

最后撒上青葱,焖煮30秒即可。

可搭配米饭享受。
Source : https://www.spicetheplate.com/beef/pan-fried-marinated-beef/