Description 详情
Quantity 数量 : 2-3 pcs
Origin 产地 : Chile Atlantic 智利大西洋
Benefits 益处 :
Rich in omega-3 fatty acids, helps to prevent from cardiovascular disease
富含omega-3 脂肪酸,有助于预防心血管疾病
Notice 注意 :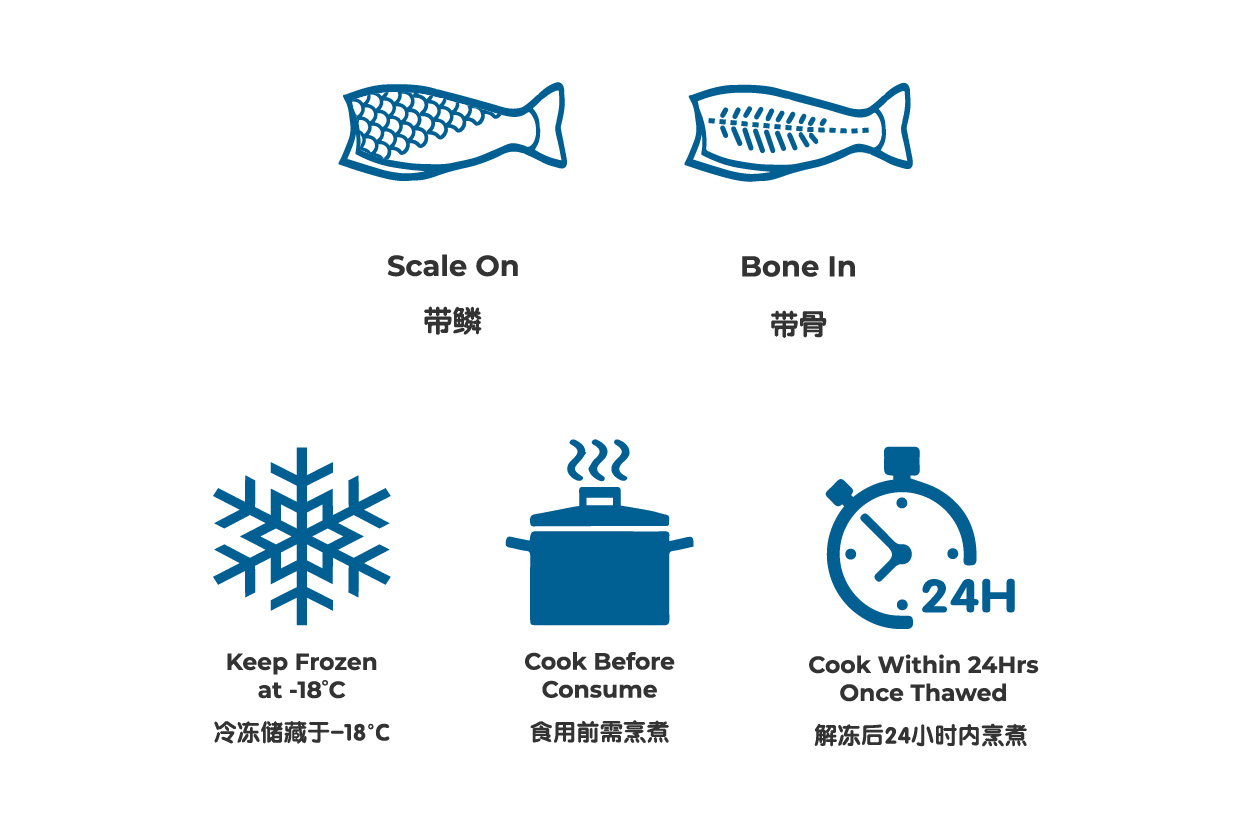 Serving Suggestion 建议烹调法
Roasted Salmon Tail 香烤三文鱼尾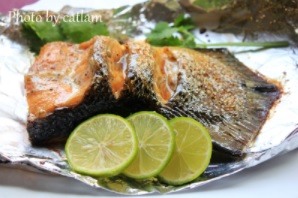 Ingredients 材料 :
2pcs of Half Cut Salmon Tail/ 2 片剖半三文鱼尾

Butter / 黄油

Salt to taste/ 盐 适量

Black Pepper to taste / 黑胡椒 适量

Light Soy Sauce / 生抽

Sugar / 白糖

Lemon slice / 柠檬片
Instruction 做法 :
Pat dry the thawed Salmon tail then cross cut the skin.

Marinate with some salt & black pepper (both side).

Fold the aluminum foil into a bowl shape , put the salmon tail into foil bowl then brush it with melted butter.
Preheat oven to 200° for about 20 minutes. After that, put in the salmon tail to bake for 15minutes then brush it with the mixture of light soy sauce and sugar. Put it back to the oven and bake for another 5 minutes or till it's done.

Ready to serve with lemon .
三文鱼尾解冻后擦干水份,切上花刀更能入味。

撒上适量盐&胡椒腌制片刻。

锡纸折成一个小烤盘,将三文鱼尾放入锡纸盘中, 再抹上软化了的黄油。
预热烤箱200度,约20分钟左右。之后放入三文鱼尾烤约15分钟后取出,刷上一点用生抽和白糖调成的调味汁,再烤五分钟左右或鱼肉熟透即可。
可搭配柠檬食用。
Source : https://www.haodou.com/recipe/784342